You, the strategic forex trader, understand that an adventure without risk isn't an adventure at all. The same holds true in the high-stakes world of forex trading. Forex Risk Management in trading, otherwise known as currency trading, can seem like a complex landscape to navigate. From understanding the markets to learning about fluctuations in currencies, there is a lot to take in. One critical aspect that every trader should prioritize is Forex Risk Management. Let's dig deep into what this means and why it's so crucial in forex trading.
Understanding Forex Risk Management
Forex Risk Management is a strategy that traders use to manage potential losses in the forex market. The aim is not to eliminate risks completely—after all, there's always some risk involved in trading. Instead, risk management aims to reduce unnecessary losses and keep them to a minimum.
Importance of Forex Risk Management
Whether you're a seasoned trader or a beginner, managing your risks in forex trading is of utmost importance. The forex market can be volatile and unpredictable, but by using risk management strategies, you can protect yourself from large losses.
Key Techniques in Forex Risk Management
Now that we understand what Forex Risk Management is, let's look at some techniques that traders can utilize.
1. Setting Stop-Loss Orders
One simple, yet effective technique is setting stop-loss orders. This is an order placed with a broker to go long or short a security when it reaches a certain price. In essence, it's your safety net, preventing you from suffering a major financial loss.
This is another technique where you decide how much of your capital you're willing to risk on each trade. Usually, it's a small percentage of your trading account. Remember, the idea isn't to hit a home run with each trade, but to be consistent and steady.
Don't put all your eggs in one basket! Spreading your investments across different currencies can help minimize your risk. If one currency pair doesn't perform well, you might make up for it with another.
Leveraging Forex Risk Management Tools
Various tools can help with Forex Risk Management.
1. Forex Risk Management Calculator
This is an essential tool that can help you calculate the optimal amount to risk on a trade. It considers factors like account size, risk percentage, and stop loss.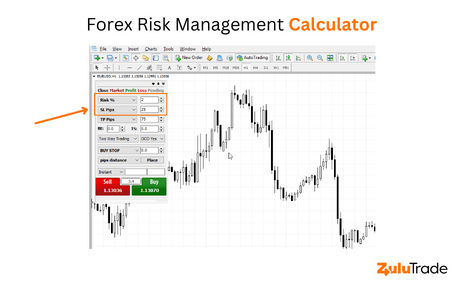 2. Forex Risk Management Chart
A chart can provide a visual representation of your risk, making it easier to understand the potential outcomes of your trades.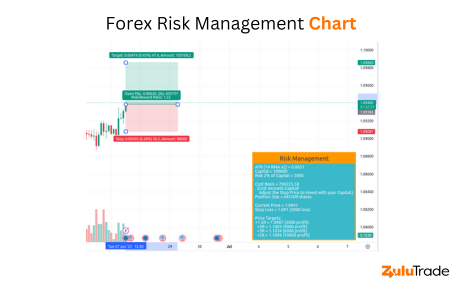 3. Forex Risk Management Excel Spreadsheet
This tool allows you to track and monitor your trades, record your profits and losses, and plan your future trades.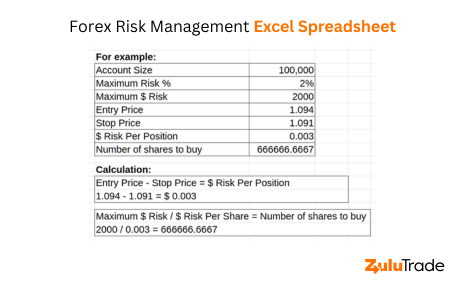 Learning More: Forex Risk Management Course
For those serious about forex trading, enrolling in a Forex Risk Management course can be a smart move. These courses provide in-depth knowledge, strategies, and practical insights to help manage risks effectively.
Forex Risk Management is an essential skill for any trader. With the right strategies, tools, and a keen understanding of the market, you can maximize your profits while minimizing potential losses. Remember, forex trading isn't about avoiding risk—it's about managing it!
So, keep learning, stay informed, and practice good Forex Risk Management. It might just be the key to your forex trading success.
Note: Forex trading involves substantial risk of loss and is not suitable for all investors. Please do your own research before making any investment decisions.